Vanguard Restack – Malvern Campus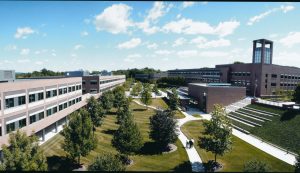 Furnished a CommScope system featuring over (4,800) Category 6 cables throughout (3) separate buildings.

Installed outside plant cabling to support duct bank relocation including 100 & 300 pair copper cable with 24 & 144 strand singlemode


Retrofitted telecom closets in each building with cable tray, equipment racks and wire management                                                                                                                     
Perlman Center for Advanced Medicine – South Pavilion Expansion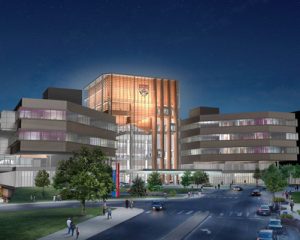 This a Siemon 6A solution project. Installing over (4,900) Category 6A workstation cables throughout (8) floors. 

Providing OM3 fiber, singlemode fiber, multi-pair copper and RG11 coax backbone cables throughout (13) tel
ecom rooms.


Furnishing complete Telecom Room build-out including equipment racks, 12" vertical wire managers and overhead cable tray in (13) closets.

Includes installing the entire DAS system for wireless communications throughout (5) floors.
Duane Morris: United Plaza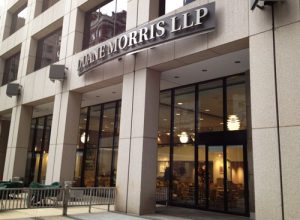 Furnished a complete Category 6 cabling solution utilizing Siemon 10Gig 6 hardware and Berk-Tek LANmark 2000 cable


Project installation consisted of installing over (1,800) Category 6e cables throughout the Data Center

The design specified (192) strands of enhanced laser optimized 50um fiber optic c
able for the SANS network

The Data Center layout included the installation of (37) network cabinets with under floor and overhead cable tray
Philadelphia Family Court
Installed over (7,500) Category 6 workstation cables throughout (18) floors.


Installed pre-terminated OM3 multimode, single mode fiber optic cable and multi pair copper cable throughout (18) Telecom Rooms and AV cabinets.

Provided equipment racks in the Telecom Rooms and (20) enclosed cabinets in the Data Center.

Included complete CAD As-built documentation.

Pennsylvania Convention Center Expansion
Installed over (4,800) Category 6 network cables throughout the approximate 1,000,000 square foot facility.

Installed the equipment racks and cabinets to support the Main Distribution Frame (MDF), (15) Telecom Rooms and (31) Column mounted communications enclosures over (4) floors.

Installed a fiber optic backbone with OM4 multimode and single mode fiber totaling more than 170,000 lineal feet (32 miles) of fiber cable or more than 1,665,000 feet (315 miles) of fiber strands.

This project was installed, labeled and tested within a (10) month timeframe.
Hospital of the University of Penn – Consolidated Structured Cabling
Installed over (3,200) Category 6 network cables throughout the hospital on live patient floors.

Worked in strict ICRA environments in patient rooms and hallways using portable dust containment tents.


Installed multimode and singlemode fiber optic backbone to (3) floors.

Maintained a compressed schedule with rough-in crews on (3) live floors at a time.

Utilized and augmented (24) separate telecom closets for the project.
SugarHouse Casino – Phase 1 Interim Casino
Installed complete cabling infrastructure to support the "Back of House" network, Slot Bank and Gaming Tables.

This infrastructure consists of 10 Gigabit OM3 fiber optic backbone to (6) communications closets, Category 6 horizontal station cabling for the back of house network, Category 6A horizontal cabling to support the gaming network, Category 5E shielded horizontal and backbone cabling to support the G-Tech network, Category 5E cabling to support the progressive slots signage network and Category 6 cabling to support the revenue network.

Installed the fiber optic backbone consisting of 10 Gigabit multimode fiber optic cables to support the surveillance and security network.

Maintained and exceeded a tight installation schedule filled with many last minute adjustments and changes of scope with crews working on two shifts daily as well as over weekends.
Cooper University Hospital 10 Story Pavilion, Camden, NJ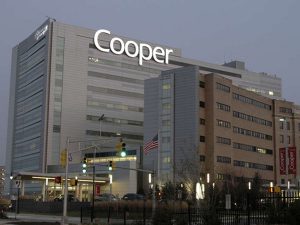 Installed over (3,000) Category 6 and RG6 coax cables throughout the hospital complete with fiber optic, multi pair copper and coax intra-building backbone.


Furnished the complete build out of (10) telecom rooms with equipment racks and overhead cable tray.